Jeg har det bra. Det går kjempebra for meg nå.
Jeg liker ikke å se på folk som kysser. Ihvertfall ikke når det er på film! Flaaaut!
(Gi dere'aa!!, Sluuuutt!)
Jeg elsker en godgutt som heter Gunnar.
Noen ganger får jeg en tanke inn i hode. Den sier at jeg må være stille.
Jeg trenger litt kjærlighet når jeg er på do. 


Jeg elsker barnetv.
Jeg har et åpent sinn, og et åpent hjerte.
Jeg har kløe under armen.
Jeg har aldri smakt tyggis før.
Jeg har det bra hjemme.
 Jeg blir nervøs når jeg hører lyden av regn.
Noen ganger later jeg som om jeg er en prinsesse.
Jeg våkner klokken fem hver dag for å strekke meg, så sovner jeg seff igjen, og våkner klokken seks. Kjempefin start på dagen!
Ida
If you cares 4 my blog and lovers, you read the oversrift and let it grow into your mind. LoVeEeEe.<--- tryed something nju!
LOOOOVEEEERs. Ida. 
Sarah den mest geniale bloggeren noen gang.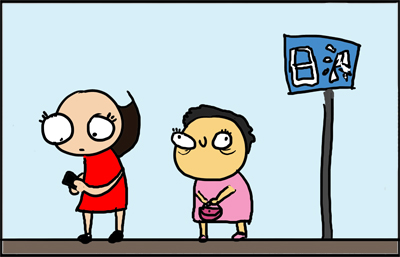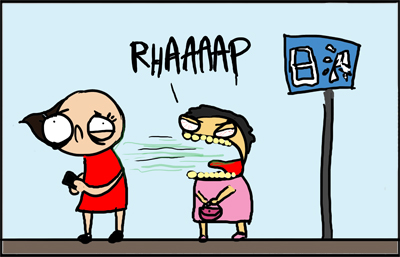 One day when i was totally hatin on my self, i saw this shose. "lokk!" i said to my mom. "wow, ugliest tiingh ever!" she answered, and than Anne baught them. Love. 
It was raining todie, and it was cool. like, the rain literally falled down in my fase, and made a funny sound when i jump in the dams. Funny me, being asm in the waterfalled. Look, i'm not even luaghting, ooooh, yes I is! I is laughtnin rilly hard eksually. 


Look at the rain, from Ida two you. Pease out. 
Ida
This week color is definnitley jellow. Why? Because I said so. Nooo, I yust tried to be mad and angri whit you, butt nice, peasefuly me, couldn't do it. Love. iiihihih. 
1. I whore a jellow dress to my fathers birthparty
2. Jellow is the colours of the sun!
3. My cutie pay Karie has jellov hairs. 
4. Jellow is ister. 
5. The picture with tre 3s was cool. 
From a delightful, jallow Ida. 
hello fans. i just haved to telled you that my hair to die, is to day for. it are perfectly laying in a breids and it is so wonderfull cleaning up the dust between the floors. Love. 


just a kiss from me 2 you. 
Ida. 
i maked this todie for you people. hope you likes it! loooove meee <3 :D hahahhihihi now, just kidding. i love you. <3 
Ida. 
I took some pictures so you guys in amerika and england can see how my cultures is. hope you enjoy it wery mush, and i hope to seen my people her in nor way suun. come come come don't be afraid! hhihi. It's actually seventinth mai today, and i love it. 


drip drop drip drop said the water when it falled down from the gellander. 
- Ida
I found some beautiful pictures on tumblr that i have to show you:
Aaah, cute, they tried!
This is what we juseally use on 17.mai, and this is ours flag in the wind in another country. have a great day norwegianere, and you to englishfriends! Think of Norw ay. 
Ida and Ann, we are in love with this day. Bless you people, and bless Nor   way. 
I came over the mostly crasy picture in the history. it was very crazy, and i had to shov it to my fans. look, see, watxh clothesly. It's clearly cowcraziness and people are going insaine. Like, where are the policce?! Oh, nevermind, they are there, just freaking you guyis out a bit of a sekund there. 
Norsk: Siiiik verden! :-O Ida
 Laugh out load. HAHHAHAHAH. 
Hei gørlsa. Dykk e best. I dag har jeg faktisk ikke hatt lekser (:(:(:(:(:() det suger asshoul. Derfor måtte jeg finne på noe skikkelig fornuftig å gjøre..men hva? Vanskelig..jeg pleier jo alltid å gjøre lekser.
Jeg spiste litt lefse for å klarne tankene, kanskje jeg kom på noe fornuftig å gjøre......det gjorde jeg faktisk. Jeg bestemte meg for å ta en joggetur. Dette var veldig daily och forfreekende!
Deretter satt jeg barnevakt for noen tusselusser jeg fant ute i hagen. Det var fem av de, og jeg måtte litterly løpe etter de hele tidn. Sykt stress, det var helt ininsein. 
Etter det, vaska jeg innkjørselen vår med mopp, herlig. Jeg har nå bevisst at man kan gjøre masse fornuftig selv om man ikke har lekser. - Ida lille vennen dere som elsker dere mer enn noe på jord dere er best jentene mine blogglesere som ingen kan drømme om sov godt søtinger.
Idaaaaaaaaaaaaaaaaaaaaaaaaaaaaaaaaaaaaaaaaaaaaaaaaaaaaaaaaasho :)
Hey. Soo...here some rendumm piktures i took a fju days bakc. Azaaam time with my selves and the kamera. Take me bakc! Hihih. Love. So cool. Like, hihi wooow. It was pretty good. Ok, lets shee the photos. 
No judges! hihihihihi. i have fritime now, funny! :D I-D-A <3
Irene er kjempeflink til å ta bilder, annbefaler bloggen hennes veldig! 
Jade Celine har veldig kul stil, og tar brae antrekksbilder 
Bloggen til Lise er helt fantasktisk, og bildene hun tar eg utrolig fine!
Alle bloggene er linket. Ha en fin søndag videre godtfolk. You guys lie in my hearts. 
hei bloggen! vi var i bergen i dag sammen med tante aud-ingeborg og onkel bjørn-fredrik. de kommer fra stavanger, så vi skulle få æren av å vise de litt rundt i vakre bergen.
utrolig hvor mye et sted kan forandre en person. onkel måtte ikke på do da han gikk hjemmefra, men var veldig tissesprenk da vi kom hjem igjen. 
vi gikk noen runder i parken, mens vi spiste nistepakke med leverpostei. vi pratet om livet og om tante sine grusome fødsler (da hun fødte min fetter, varte det i hele 21 timer)
deretter leste vi litt om fuglene i byparken. vi prøvde også å finne en del av fuglene, noe som ikke var så lett i og med at onkel bråkte så fælt mens vi letet inne i buskene.
vi brukte desverre mye av tiden til å lete etter turistinfo, det tok oss fire timer å finne den. vi skulle egentlig bare ta dette bilde av skiltet, fordi det har anna alltid hatt så lyst til.
alt i alt har dette vert en innholdsrik dag, med mye sang og glede. jeg ser nå at min fremtidige jobb gjerne kan bli en helt vanlig, ung guid i bergen. jeg har opplevd så mye på en dag, at jeg sitter igjen med bare gode minner. jeg har ikke minst fått gode tilbakemeldinger fra både onkel og tante. 
ida
Since my englishment is so asm, i thought, "hheeeeey why not take another one inleg on inglish!?" so, why not. i'm english todie two! i got visiting from this fluie todie, it vas exkstremly beutifol and inkredable nice to me. i was like, "GET OUT GANGSTER!" and he was like, "okeeey, sorry then, forgive, like...chill man...mgash!" and then he flied away. never seen him since. cool, ha?


Here is him. He was greai with me thoug, hahha. OMG loooove. Soooo funny, im dying inside. LOL! Ida
I dag har livet vært, tja, hva skal man si......FABELAKTIG?!
Fem grunner til min fantastiske dag. 
1. Mormor og morfar prøver prøverørsbefrukning!
2. Dersom dette funker, skal det ikke tas i bruk fostervannsprøve. 
3. Mormor inviterte meg med til en slektning for å rydde/vakse/omøblere huset hennes. 
4. Vi besøker graven til oldemor denne uken. 
5. Fikk kometkameratene på film av Annapus.
Ahhh, what a life, what a life. Gotta love it! I to the D to the AAAA IDAAA!
Some pictures who mades ME happy, ME! 
Ida. 
I'm gonna write this innlegg in Inglish because of my englandfriends, and fans. I am wery sorry and expesielly over my fans. My friends have known about it a litlle more longer, butt not my deer fans. You mean the world to me. For a month back or so, I could help my selves. I took a sigarett in my mouth. Actually, someone else took it in my lips. I don't know who yet, but when I find the monster, I will anmeld him to the polise. This is not a nice ting to do at all, and he is not my friend annimore. Ofc he can het forgivness, ofc. I'm with Jesus, u know? 
Am I dieing of this schitt? i'm not reddy to day, becaus i have an mathtenteimen tomorruw, and some test i have to take before i die, i also wanted to go to island to see the watherfalls there. Love. I know killing is not the right ansir, do you know what to do? send me a comment, of comment the inlagg down. Kisses! <3
A scared and angri Ida. 
Tenkte å ta opp et aldeles viktig tema, nemlig.....KROPPSDELER. Siden jeg har skrevet så masse engelsk for tiden (tentameeen), kan det være jeg hopper over noen ganger, just as you now its! Så, hva er din favoritt kroppsdel? Min er desidert bekkenet. 
Ask me why, and I will shoot you! Ida
Helene tar veldig brae bilder! 
Oooh, gotta be sooooo awkward you know, like when you swim in tha ocean and just, mmmmmm better not think about it! :P
Veldig lenge siden sist nå as. Ville bare fortelle at vi har det bra, eller vertfall helt ok, og vi liker forsatt det samme som vi gjorde før. Vi har ikke forandret oss så masse, og livet er forsatt det samme. God lørdag!